The 36th Annual Feaster Five Road Race
The largest Thanksgiving Day Road Race in Massachusetts.
This is a family friendly event with a 5 mile race, 5K run/walk and a kids fun run.
Will you run for pie? All Feaster Five finishers take home a Table Talk Apple Pie!
Every 25th Finisher of both the 5K and 5M race will receive a $20 Whirlaway Sports Center gift certificate for an in-store purchase!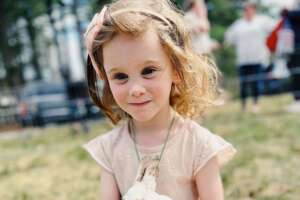 Feaster Five Presents
Sidney's Rainbow Run
Join us for Sidney's Rainbow Run at the Feaster Five Kids Race in memory Sidney Mae Olson.
Registration is just $10 and includes a t-shirt and rainbow-themed youth medal! Space is limited.
Proceeds from the Feaster Five benefit Bellesini Academy, The Merrimack Valley Y, the MVS High School Scholarship Fund, Groundwork Lawrence, and the Sidney Mae Olson Rainbow Fund.
Monday November 20th
Wednesday November 22nd
Thursday November 23rd – Race Day
Kid's K Fun Run, Balmoral Park, 7:45 a.m.
5K/5M race start, Shawsheen Square, 8:30 a.m.
Some description text for this item
Feaster Five Expo 2023
Please join MVS and Schneider Electric in welcoming five of our celebrities at the FeasterFive Road Race Expo located at the Andover/North Andover YMCA, 165 Haverhill Street Andover, MA
Tuesday Nov. 21st 4-6PM:                                   
Zdeno Chara, Official Race Starter, Former captain of the Boston Bruins, and Boston Marathoner.
Becca Pizzi, two-time winner of the 7 Marathons on 7 Continents in 7 Days, 50 States Marathoner and Women's Ironman, Kona, Runner.
Dave McGillivray, World Class Race Director, Ran across the USA in 80 days, Ironman, Motivational Speaker.
Wednesday, Nov. 22nd 12- PM 
Ruben Sança, Long Distance Runner and Olympian.  Five Time winner of Feaster Five!
Wednesday Nov. 22nd  3-5PM
John Young, Physically Challenged Triathlete and Marathoner.
It takes hundreds of volunteer hours to support the Feaster Five. We welcome individuals and groups to join our volunteer ranks! Volunteer opportunities are available during the race expo (Nov. 19-22) and before, during and after the race! 
Sunday 11/19 
1:00PM-4:00PM:
Expo setup
Shirt station setup
Monday 11/20
Early Shift: 11:00AM-3:00PM
Evening Shift: 3:00PM-7:00PM
Tuesday 11/21
Early Shift: 11:00AM-3:00PM
Evening Shift: 3:00PM-7:00PM
Wednesday: 11/22
Early Shift: 11:00AM-3:00PM
Evening Shift: 3:00PM-6:00PM
Move to Woodworth 6:00PM-8:00PM
Andover Introduces EMS Bike Team
The Andover Fire Rescue will be rolling out a new unit, quite literally. 
The EMS Bike Team will be responding to emergencies quickly when an ambulance or other vehicle is not able to get there first. 
Dicky Krafton will be part of the 14-member unit.
"It's going to provide us with faster access in crowds to patients when they need care," he said, adding that the unit will be deployed during things like road races and parades.
The department had local help rolling the initiative out. The running club The Merrimack Valley Striders, along with the Dave McGillivray Foundation, started conversations with the department after participating in big road races with thousands of people and road closures.
These organizations are also funding this initiative with $22,000 to cover the cost of equipment and training, said Tom Licciardello with MVS.
View the video for the full story.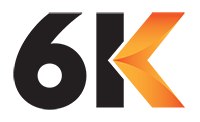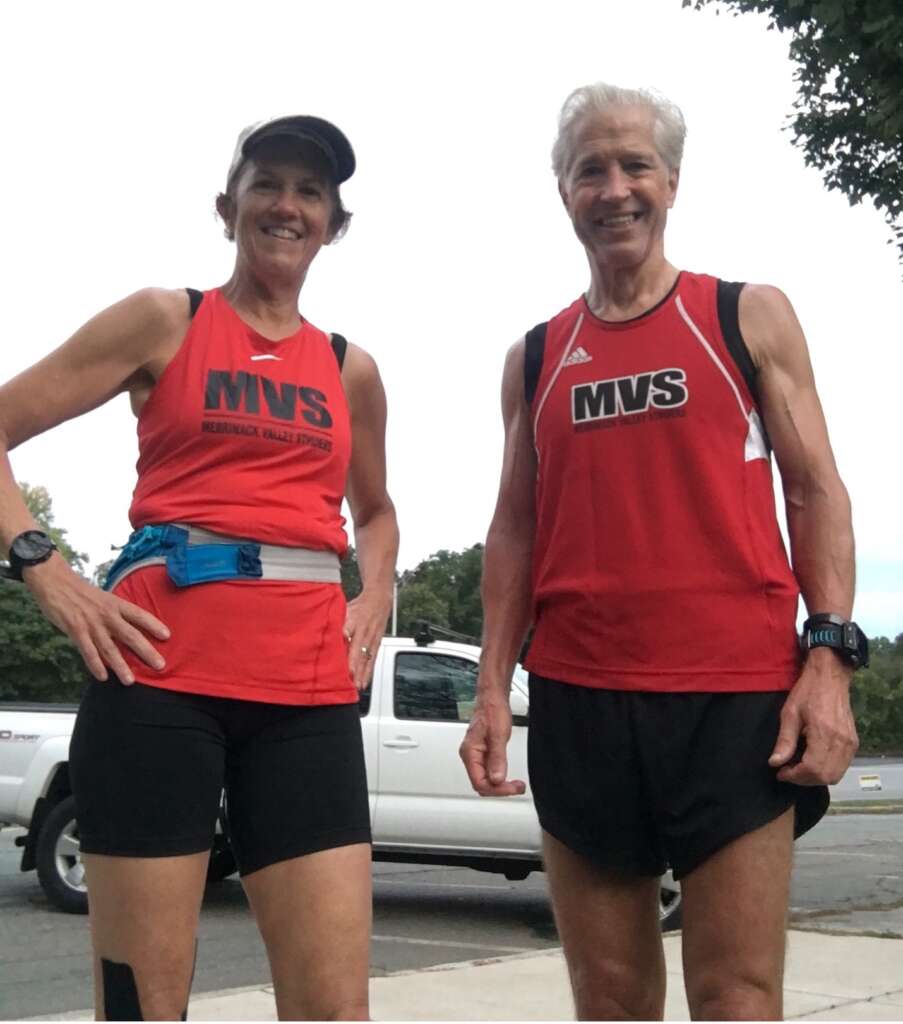 Join us Sundays at 8 AM from October 1 to November 19, 2023, at Shawsheen Square, Andover, MA.
Meet other runners and walkers to train for the 5K and 5M events.  Runners/walkers of all ages and abilities are invited to this free program.
Join our coaches in the training traditions of the Feaster Five, warm up for your run on the Thanksgiving Day course and have any training questions answered. 
YOUR COACHING TEAM
Maura Szendey and Steve Seide are the coaches for the Couch to 5K program. Collectively they have over 50 years of running experience.  They've run all race distances and love sharing their tips and strategies for getting ready for Feaster Five – either as a beginner or a seasoned runner.
HOW IT WORKS
We meet the eight Sundays prior to the Feaster Five at the race start; we break into groups (walkers, walk/runners, runners) to make sure everyone has the right support; we start with group warm ups and running tips each week; we progress each week to further distances and more running than walking. If you plan on joining us you will be required to sign a waiver. We will have them on hand.
Frequently Asked Questions
KIDS FUN RUN
Where is the kids' race?
The Kids Fun Run will take place on the Balmoral Street track.
What time is the kids' race ?  What time should I get there?
The kids race is 7:45 a.m. We recommend families arrive at the track by 7:30 to get ready for the race. 
How long is the kids' race?  
Our young runners are divided into age groups and run along the track.  The youngest kids will run the shortest distance and the oldest kids will run 1 lap around the track. 
Can my child run in the kids race and the 5K?  Do I need to register them for both races?
Yes and Yes. All 5k/5M participants are expected to be registered.  Click 5K 12 and under when registering – kids save $10. 
5K/5M RACE
What time does the race start?
 The 5k/5M races start together at 8:30 a.m. in Shawsheen Square, Andover. 
Do walkers have a separate start area?
There is not a separate start area but we ask that you line up in your expected pace area. However, walkers will have an assigned lane at the start to assure their safety. 
Are strollers allowed on the race course?
We are a very family friendly race and love kids, so having your little ones in tow in the stroller is great with us.  We only ask that you line up in the start line at the designated area ( announced on race day) for your safety and the safety of other runners.
Are dogs allowed on the race course? 
We are dog friendly. We only ask that you use a short leash, line up in the designated area (announced on race day), and hopefully show your dog's rabies tag.
GENERAL QUESTIONS 
What if I am unable to run the race after I have registered?
Consistent with past races, our race policy states that all entries are non refundable.  
Where do I park and what time should I get there?
There are parking lots at Brickstone Square, enter from Kenilworth Street as well as Stop and Shop plaza 209 North Main Street, Andover, and at the Andover/North Andover YMCA, 165 Haverhill Street Andover, MA. This is a large race, so we advise runners to arrive early to park and walk to the starting line. 
What if it rains or snows?
Thanksgiving Day in New England can be unpredictable.  The Feaster Five will go on rain or shine or snow.  We encourage participants to dress in layers based on the conditions.  In the case of extreme weather conditions, the Feaster Five race director would work with the Town of Andover to ensure safe conditions for participants and make any adjustments as needed.
Where do I pick up my bib and what time?
Bib pickup will be at the Andover/North Andover YMCA,165 Haverhill Street, Andover, MA 01810 
Monday 11/20  12:00 pm – 7 pm

Tuesday 11/21  12:00 pm – 7 pm

Wednesday 11/22  12:00 pm – 6 pm
Bill Deluca Chevrolet in Shawsheen Square 339 N Main Street, Andover 
Thursday 11/23 7 am – 8:30 am
Is number pickup available the day of the race?
You can also pick up your bib beginning at 7 am on race day morning, right near the starting line, at Bill Deluca Chevrolet in Shawsheen Square
What are the 5K and 5 mile courses?
Click here for course maps
5K course https://www.mapmyrun.com/routes/view/589973968
5 Mile course https://www.mapmyrun.com/routes/view/904544159
Can I create a TEAM in registration?
During registration you will have the option to create or join a team.  If this step is missed during your registration process, you can email us directly at  [email protected] and we can edit and update your registration.
How do I change my registration from the 5K to the 5 mile race?
You can either email us as [email protected] or use the Race Roster app which allows you to transfer your own registration.  When you login to Race Roster there is an TRANSFER option on the right side of the menu. When you select this you will have the option to transfer to a new Sub -Event.
https://raceroster.com/events/2023/76597/2023-feaster-five
Can I register on race day? 
Yes. Online registration through Race Roster remains open until the race starts at 8:30 am. You can register online Thanksgiving morning and come pick up your bib.
You can also register in person starting at 7 am at Bill Deluca Chevrolet in Shawsheen Square where bib pick up is on race morning. 
If I register on site will I get a race shirt?
Race shirts are guaranteed only for the first 5,000 registrations.  Please register early to guarantee a race shirt! 
Where will I be able to find my race results? 
Results will be emailed to participants and posted on our website and Race Roster event pages. 
Interested in being a sponsor or vendor at our Expo, contact us at:
[email protected]